(Coming in 2020) Seasonal Sessions for Night and Retreat Prayer
Journal and Pray Every Night and Every Quarter
You may already be familiar with the weekly themes of midday prayer. Consider this a quarterly seasonal prayer guide that invites you to focus at night around a theme of your choosing. Whether you define this as your bedtime ritual or something you engage when you are restless in the night, make your time with God a priority.
The structure of these guides is that of personal renewal retreats. It doesn't matter if you can only engage in fleeting moments of the night or at specifically scheduled times on a quarterly basis, or both! Spend time focused in a way that invites you to renew yourself in the fullness of your soul as you engage on the theme of the season in mind, body, and spirit.
This is a resource for those looking for a resource to help establish
long-term successes in spiritual practice
plans for personal retreats and renewal
seasonal goals for spiritual renewal
meaningful time apart for self-care
However you choose to engage, meet God in the darkness and stillness of these moments. Free your mind from the presures of time. Find rest in releasing your thoughts to God. Stay with feelings of sadness or deep pain as you offer them to God. Run with what feels right and good in divine love. Through it all, use this resource in whatever way it works for you to make the most of each quarter and the year.
Your Instructor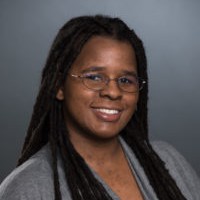 Linda Furtado is a ministry leader and accomplished educator, musician, wife, and mother. She is blessed to be in loving relationship with her husband Rev. Jefferson Furtado and ever amazed by her three daughters. Among her many gifts, graces, and talents Linda continues to grow and learn as she is currently a seminary student at Asbury Theological Seminary in the process to become ordained as an elder in The United Methodist Church.