(Coming in 2020) 7-Day Sessions for Midday Weekly Prayer
Journal and Pray Every Midday and Every Week
Expect access to a collection of 7-day sessions designed to help you in personal and corporate moments of midday prayer. These are great for use at retreats, over your lunch break, and while traveling with family and friends. With the aim to help you #PrayOnPurpose, making time with God a reality with midday prayer guides, these sessions are designed to offer a simple way to connect with God and others each day.
Expect to received 7 daily suggestions for each weekly topical theme
journal helps for writing practices
options to structure your time and prayers in a way that works for you
suggestions for use during well-planned and on the fly occasions
Your Instructor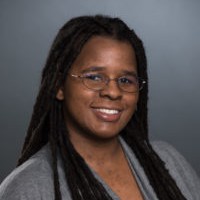 Linda Furtado is a ministry leader and accomplished educator, musician, wife, and mother. She is blessed to be in loving relationship with her husband Rev. Jefferson Furtado and ever amazed by her three daughters. Among her many gifts, graces, and talents Linda continues to grow and learn as she is currently a seminary student at Asbury Theological Seminary in the process to become ordained as an elder in The United Methodist Church.