(Coming in 2020) Topical Sessions for Evening Daily Prayer
Journal and Pray Every Evening and Every Day
Every day is different and so are these guides for evening prayer. This collection of prayer guides offer you a reference of topics to choose from. Skim the topics or look for one that fits the thoughts on your mind. Follow the guide or modify for your needs.
Each day you can expect to pray alone or with others as you are guided to offer
daily praises
confessions
requests
thanksgiving
intentional listening
You will find that the elements presented invite you to engage in these evenings using a basic order of worship as your prayer time framework. That means this resource can serve a number of purposes and is ideal for group usage such as the outline of worship services, prayer meetings, Bible study devotionals, or various moments of Christian celebration.
Your Instructor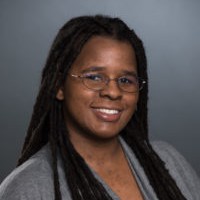 Linda Furtado is a ministry leader and accomplished educator, musician, wife, and mother. She is blessed to be in loving relationship with her husband Rev. Jefferson Furtado and ever amazed by her three daughters. Among her many gifts, graces, and talents Linda continues to grow and learn as she is currently a seminary student at Asbury Theological Seminary in the process to become ordained as an elder in The United Methodist Church.